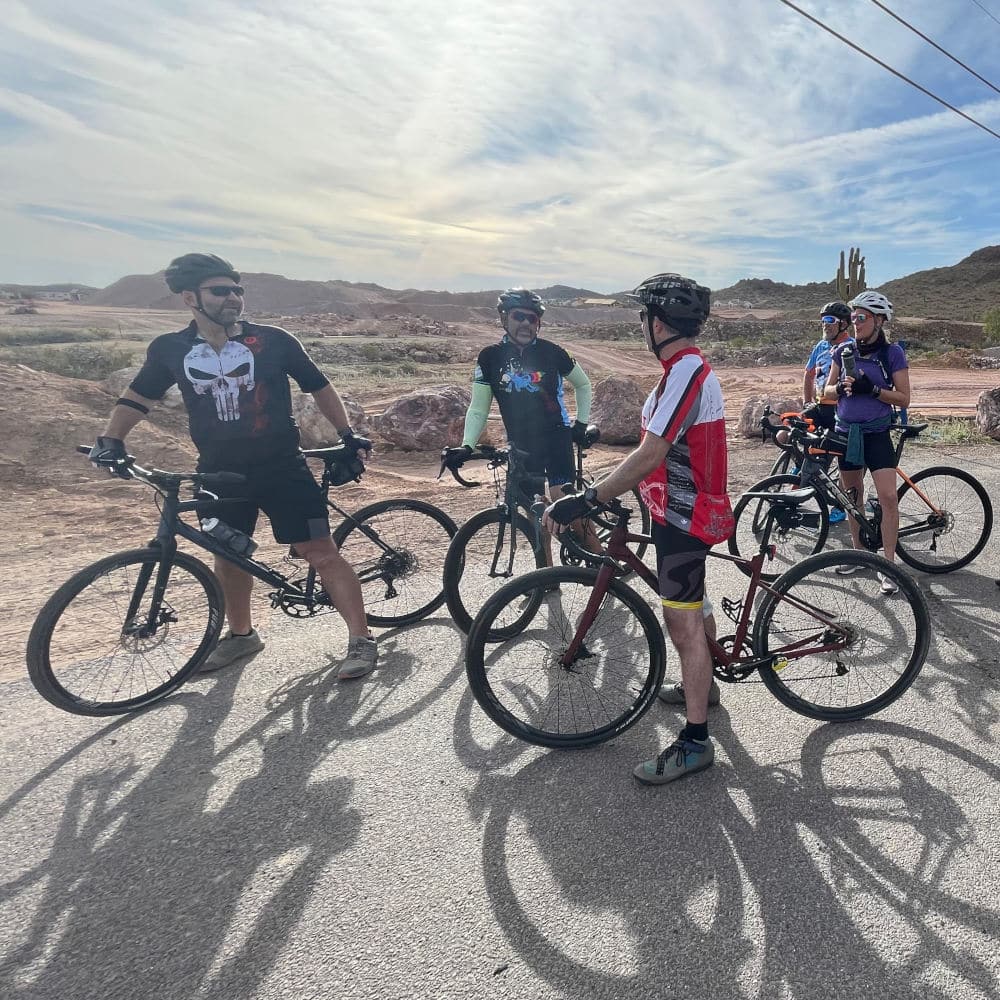 Cycling Group Rides Build Community
Whether it's gravel riding or road cycling, the Santan Shreddars crew believes that it is more fun to ride as part of a community of passionate cyclists. A group of cyclists can support one another to meet their ride goals and try new challenges.
Our official rides all include a certified ride leader. Riding with a trained group leader will open your eyes to new skills that will improve your abilities. Our group leaders prioritize safety and fun, and they will always make certain that everyone is included and no rider is left behind.