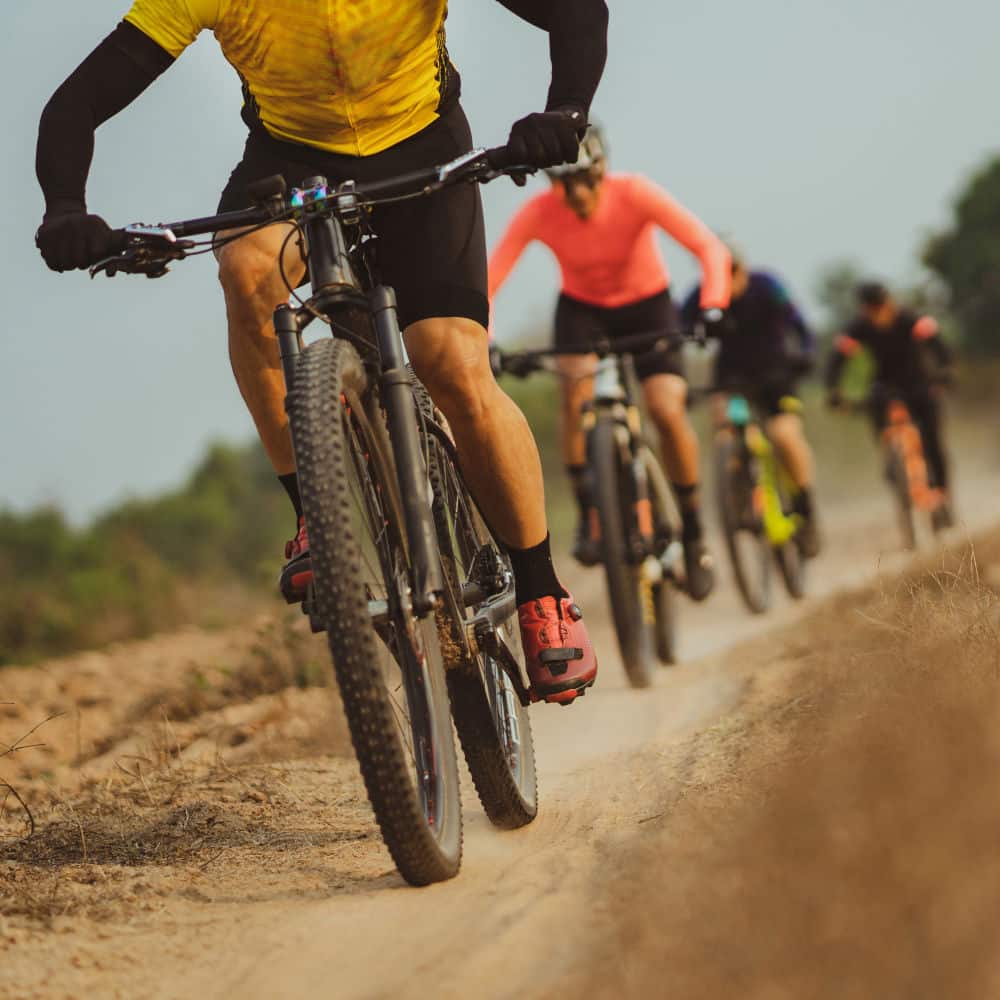 Mountain Bike and Road Bike Group Rides Make You a Better Cyclist
Even with the right equipment, it can be challenging to find the motivation to get out and ride. At Santan Shredders, we schedule regular group events to encourage a sense of community and provide opportunities to improve your skills. Signing up for a mountain bike group also provides accountability for your exercise routine.
Our priorities are always safety and fun. We will match you with similarly-skilled riders so that you never feel left behind. We employ certified cycling guides who can demonstrate skills and offer tips that will help you improve. Whether it is a couple of hours or a full day of riding, we know you will have a great time!