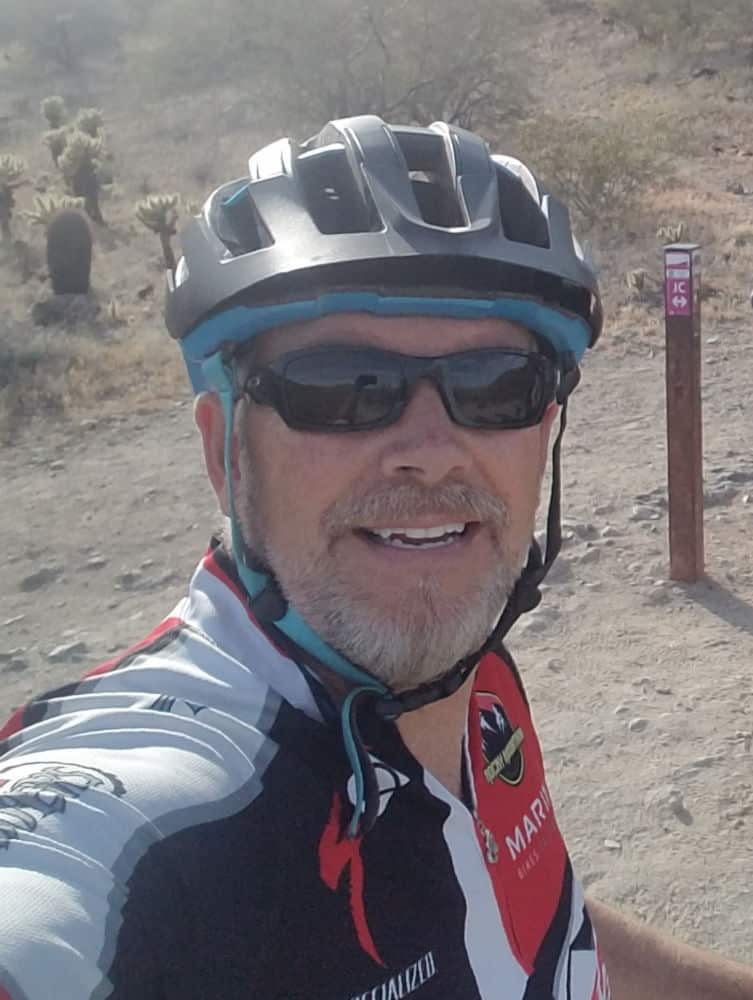 Meet our Founder, Jim Jensen
From the early beginning growing up on a farm in the Midwest to now living amongst the mountains of Arizona, Jim spends a large portion of his time on a bike. Moving to Arizona really opened his eyes to an entire new world where he founded Santan Shredders Mountain biking club in 2013. He wanted to gather mountain bikers of all ages and skill levels for group rides in the San Tan Mountain Regional Park. The group currently has over 1,000+ members, making it one of the fastest-growing mountain biking groups in Arizona.
Jim is super passionate about mountain biking and is a ride leader/instructor/coach with certifications through BICP, ACA, and Ninja MTB Performance. Jim loves to share his joy in the sport and is proud of the group's expansion, especially of the way it can serve as a mountain bike club for beginners. "Riding a mountain bike is a perfect way to burn calories and get a great cardio workout while taking in some very scenic sights while doing it". Over the years, Jim has witnessed pure transformations of many people who have reached their fitness goals by riding bikes and actively provides ongoing support for those wanting to do so. As someone who got into mountain biking as an adult, he also enjoys teaching skills and inspiring his students to learn how confidence-building and empowering mountain biking can be at any age.