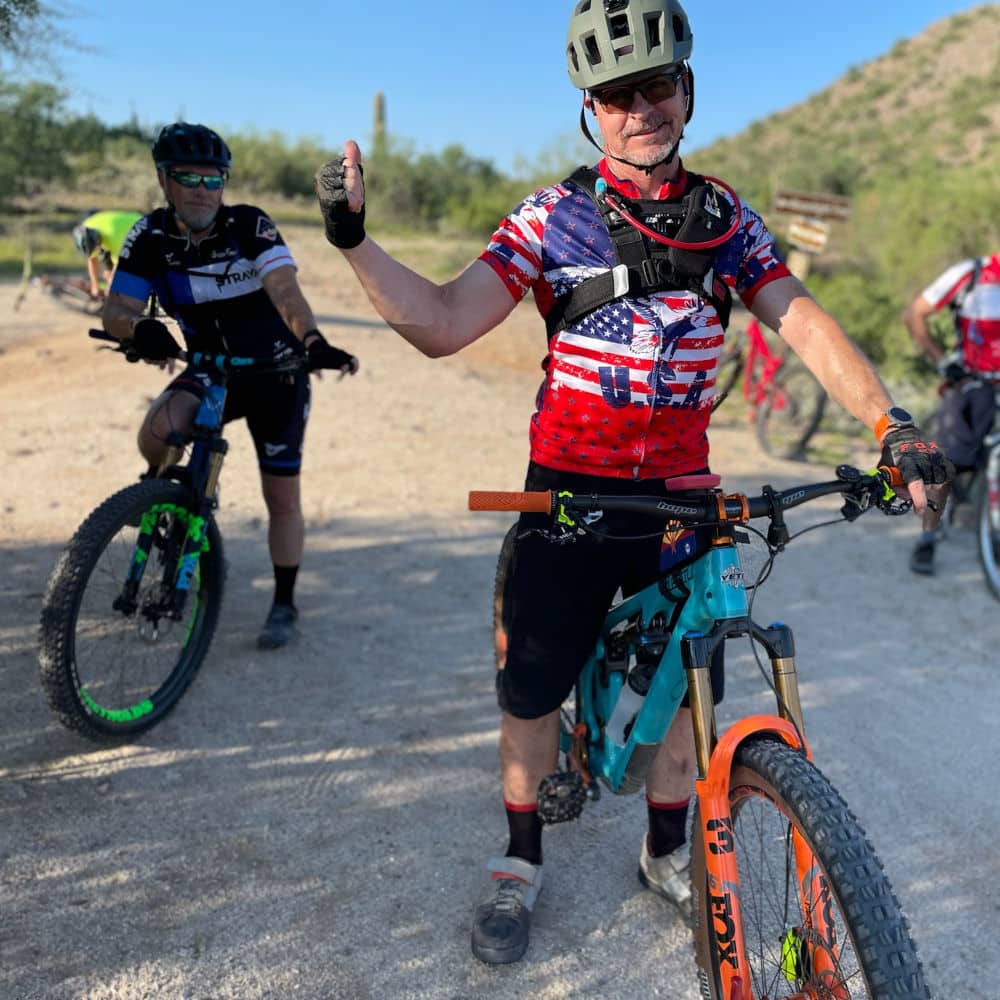 Cyclists of All Abilities Can Join a Santan Shredder Mountain Bike Group
If you are interested in mountain biking, it can be difficult to know how to get started. You want your first time on the trail to be safe and enjoyable. Joining a mountain bike group lets you learn the basics and improve your skills in a friendly, non-judgmental community.
We provide an experienced, certified group leader for every ride who can give you biking tips and basic instruction. Our "No Rider Left Behind" policy means that we make sure that you are in a group of people with a similar experience level so no one feels out of place. We also provide plenty of breaks so that you can catch your breath and rest your legs.
At Santan Shredders, we see mountain biking as a social event. Come and meet new friends as you explore the dramatic scenery around San Tan Mountain and greater Maricopa County!